DIGITAL LEARNING JOURNEYS: CHARLOTTE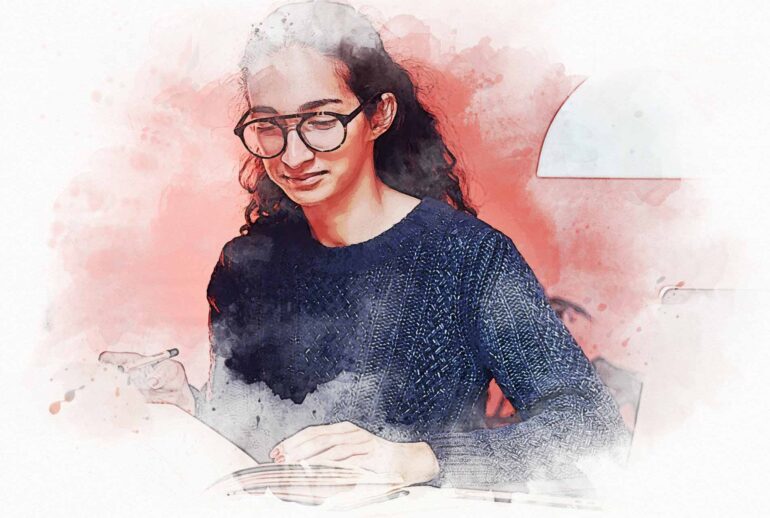 The question on the tip of everyone's tongue after I tell them that I work in eLearning (I say eLearning as it usually resonates more than "Digital Learning") and explain what that looks like on a day-to-day basis, is ultimately, 'How did you get into that?'. 

Cue an awkward pause on my part as I try to find a better answer than 'well, I just kind of fell into it', because that's the truth; my journey into Digital Learning happened completely by chance, and what an amazing chance that proved to be. 
Fresh out of university with a degree in Media Production, and bills that needed to be paid, I stumbled across the concept of eLearning whilst scanning through an online job site. The role was for a 'Junior Producer' at an educational software company that created online content for children aged 3 – 12.  
On paper, it looked like it might have been a good fit for some of the editorial skills I learnt during my degree, and as someone who has always loved education, I figured what was the harm in applying? 
2 interviews and 1 presentation later, I found myself with a 1-year contract. I developed courses using the company's own in-built tools and processes, edited voiceover when needed, and got the chance to delve into some enterprise system management, where I uploaded over 200 courses to their Content Management System.  
It was a great introduction to the world of Digital Learning, and the time flew by. A year later, I found myself in a similar position to the one before, scrolling through a list of online job adverts. Only this time, I had included 'eLearning' as one of the key search terms.  
One of the first listings I found was for a role as a Learning Technologist at Spokes Education. The specification was similar to my previous job, only this time there was the opportunity to create more diverse pieces of content for a larger range of clients using the Articulate 360 Library, and the promise of getting to learn more skills as I went along.  
I made sure to tailor my CV and Cover Letter, whilst remaining completely truthful about my experience with different applications (I had only used in-house tools at my previous company, so Articulate 360 was very new to me) and sent in my application.  
That was almost 2 years ago, and since then I have been able to gain valuable experience in course development, learning design, LMS management, and customer support. I have also been given the chance to work with an amazing team of talented individuals from a diverse range of employment backgrounds, who also just found themselves falling into Digital Learning.  
I think the fact that there are so many pathways into the industry is one of the best things about it. The steps you take may depend on whether you want to be a generalist (Jack of all trades like myself!) or a specialist in areas such as Learning Design, Creative Design or Development. 
If you are interested in a role in Digital Learning like Charlotte, get in touch and we will always be happy to chat!